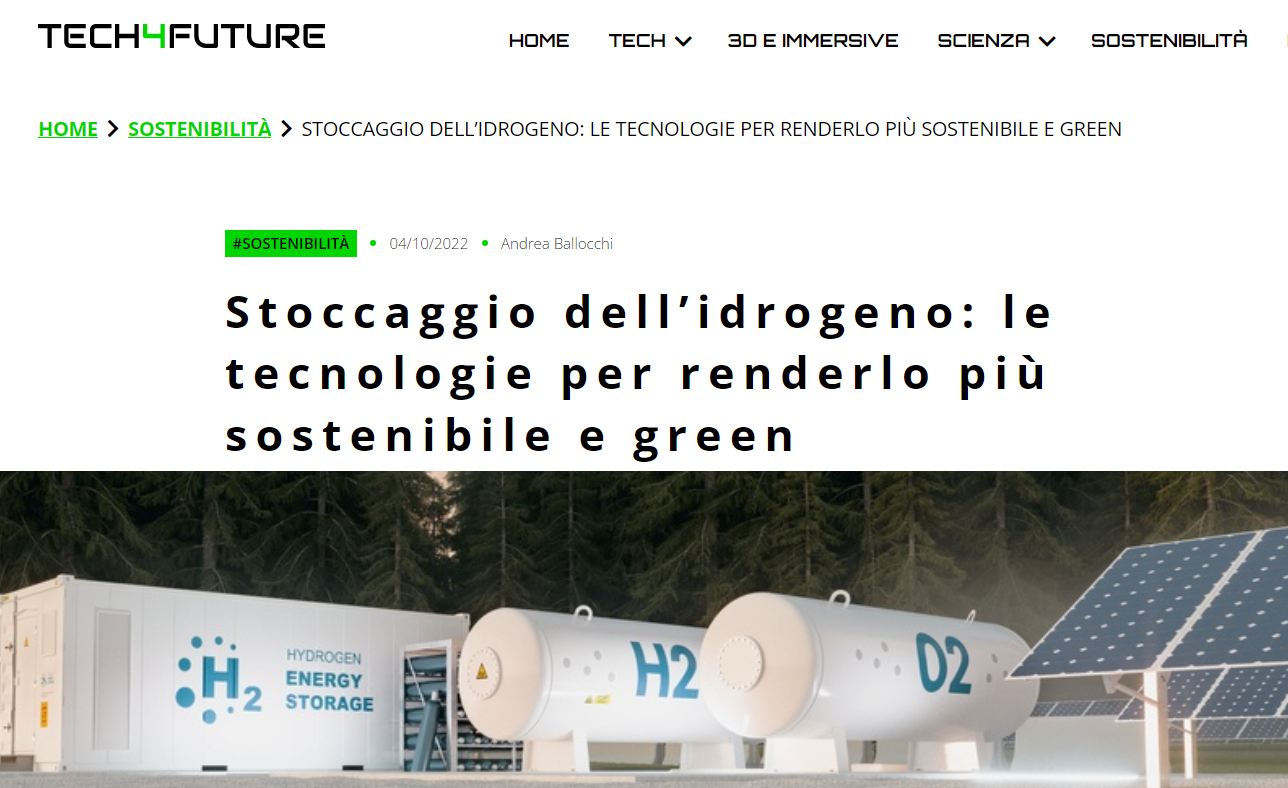 A new article is now in the Tech4Future online Italian magazine: "Stoccaggio idrogeno: le tecnologie per renderlo più sostenibile (Hydrogen storage: technologies to make it more sustainable)".
The hydrogen storage is a process which is capturing attention due to the crucial role that it might have to develop this energy carrier, and contribute to solving fundamental questions and boosting the sustainability of the entire hydrogen system.
In the article, the research group from Università degli Studi di Torino explains the main project objectives and results, focusing on the metal hydrides potentials.
Read the article online, at this link.